design work
Digital Structures lightbox
2015
The Digital Structures lightbox arose from a spur-of-the-moment idea to create an inspiring lightbox that brings our new logo to life and decorates our studio space. The lightbox was made entirely in one night and capitalized on spare LED strips and nylon straps from the Paperwave installation, as well as lots of Mitchell's reclaimed plywood.
Like our logo, the lightbox is abstracted from triangle modules. Each triangle's sides are laser cut from 1/8" plywood and assembled with wood glue. The triangles are then assembled together using slot-and-tab construction, which constrains all but one degree of freedom. The final assembly piece is a nylon tensioning strap, which which holds all the triangles into their assembled arrangement by snaking along the interior perimeter of each letter, much like the Paperwave.
The light diffusers on each triangle face are made of translucent polypropylene watercolor paper, which capture the daylight well and complement the plywood sides. In the nighttime, internal LED strips can be programmed to pulse colors for mood lighting.
Related group members:
Tags: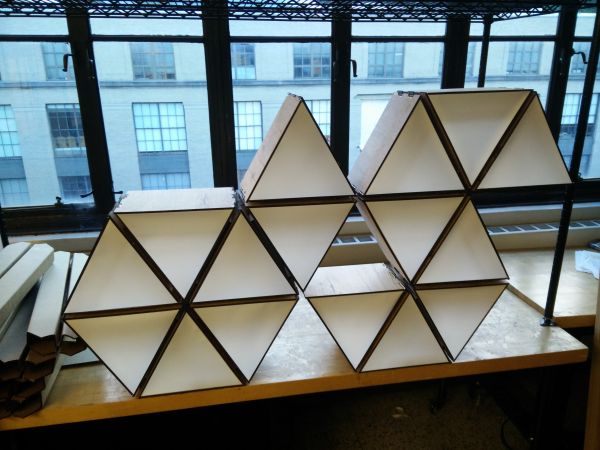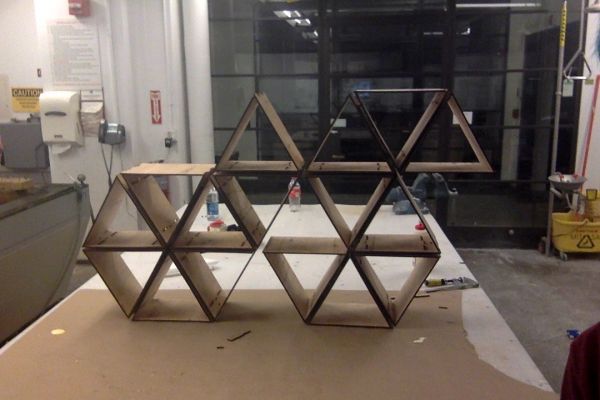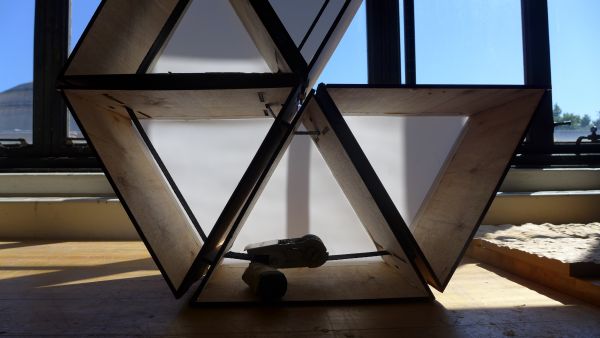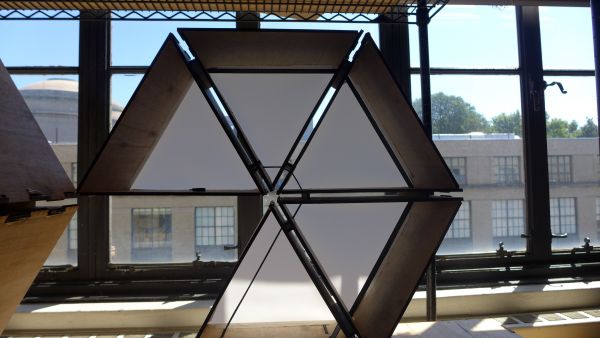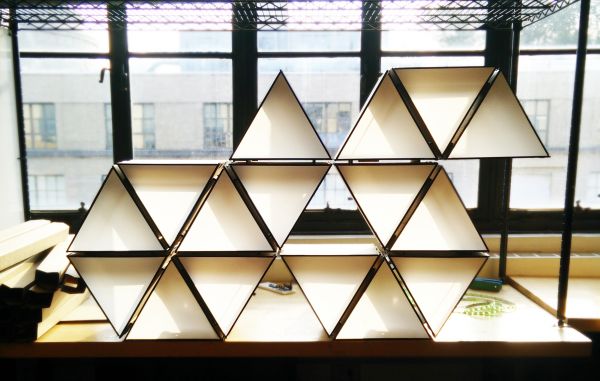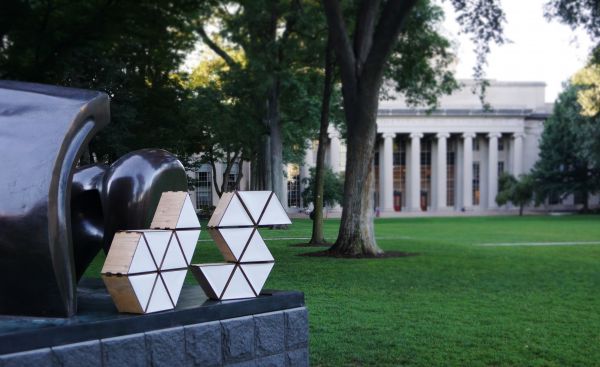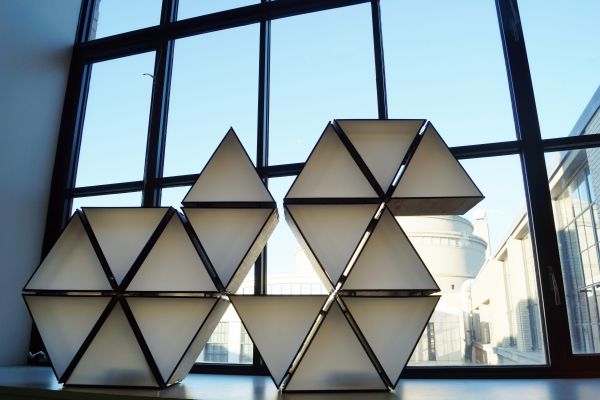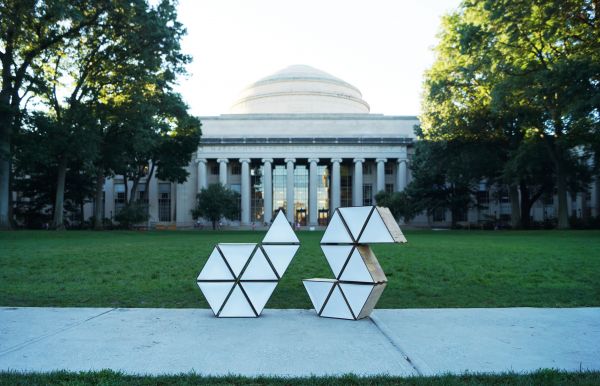 Ouroboros: 3D-Printed Martian Habitat
2015
Ouroboros is an additive manufacturing and spatial concept for producing architectural-scale composite structures that are high-strength, light-weight, and air-tight—all from compounds present on Mars. A shared symbol of ancient cultures, the ouroboros is the idealized embodiment of metabolism; an infinite process of re-creation, of something beginning anew as soon as it ends. Today, the aspiration of the ouroboros persists as we seek to initiate a new and sustainable human culture of technology and design on Mars.
The Ouroboros habitat promotes a metabolic rhythm of activity reflective of its circular geometry and processing of materials. The proposed materials processing unit, 3D CNC loom, and pultrusion module apply emerging technologies to synthesize a pressurized and climate controlled living space from Martian resources. Martian soil and air are processed and transformed into glass and plastic fibers that can be woven and pultruded into a strong, airtight composite shell; integrating structure, insulation, air barrier, radiant heating, and ambient lighting, within a singular structural surface. Using a new approach for the additive manufacturing of structural composites, a CNC loom forms the thermoset textiles into a global toroidal shape by combining pultrusion with three-dimensional textile weaving. Structurally, the lightweight tensile shell of the habitat takes full advantage of the reduced Martian pressure and gravity, allowing for minimal material usage and maximal reconfigurability of the interior. Contributing novel approaches to structure, material selection, programmatic flexibility, and spatial experience, Ouroboros represents a revolution in current thinking in sustainable, architectural-scale additive manufacturing and design on Mars and beyond.
This design project is a submission for NASA's 3D-Printed Habitat Challenge, and was selected as a finalist to be presented at the NYC Maker Faire in late September 2015. More information and details about our proposal can be found here, and a gallery of all finalists is here.
Related group members:
Tags: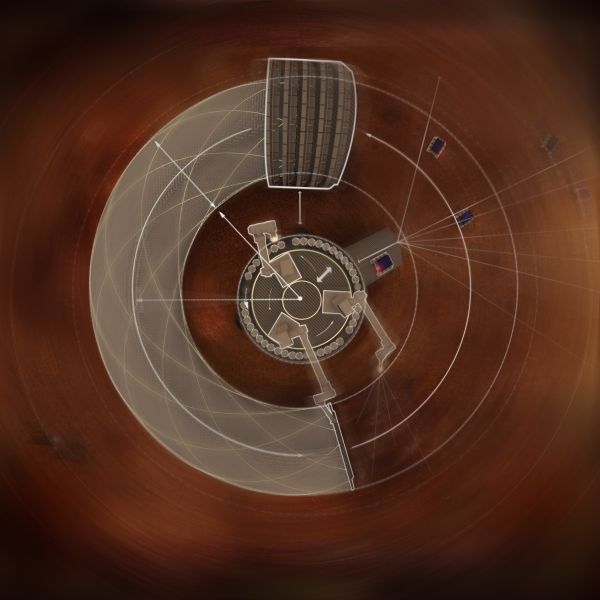 Paperwave pavilion
2014 - 2015
Paperwave is a series of post-tensioned wave forms, constructed nearly entirely of paper. A new graphic-statics-based method was used to design the geometry, ensuring that the cardboard boxes in each curved wave are balanced by the tensioned strap and paper tubes, which pull and push the waves into equilibrium. Using low-carbon, inexpensive, and lightweight materials, this pavilion demonstrates the power of structural geometry to achieve creative and high-performing designs.
Related group members: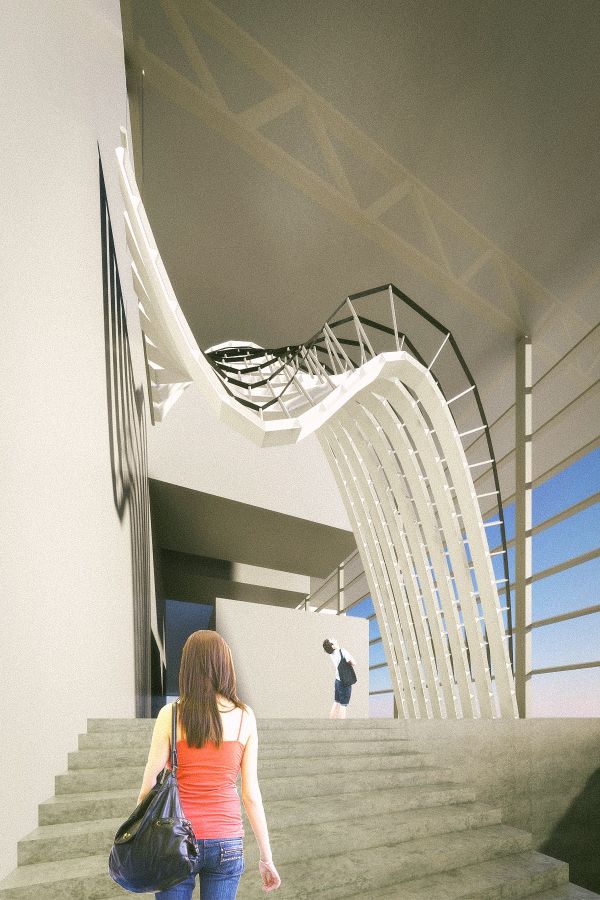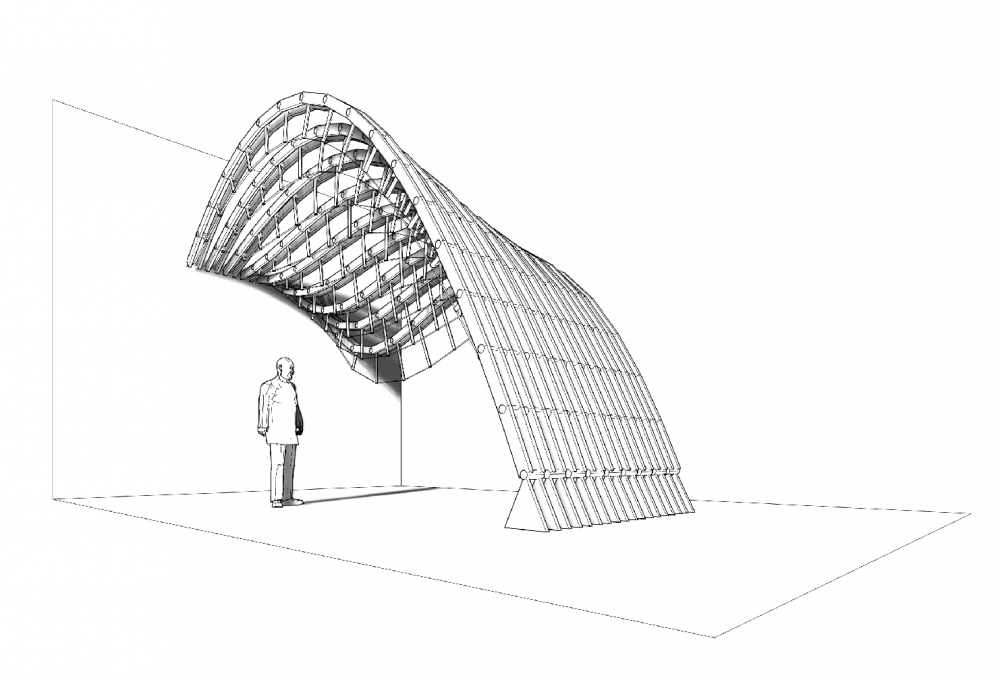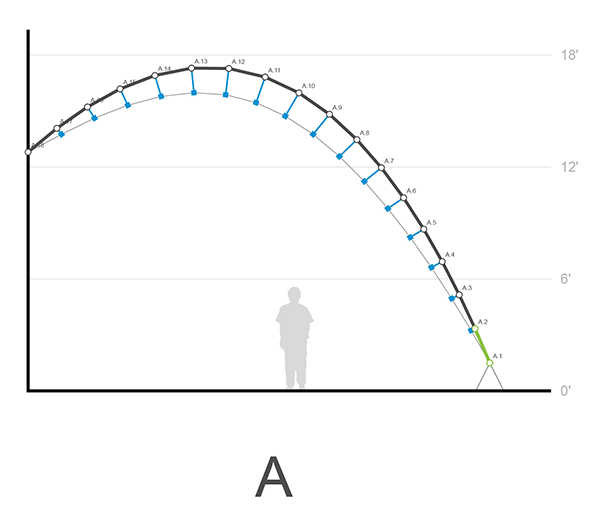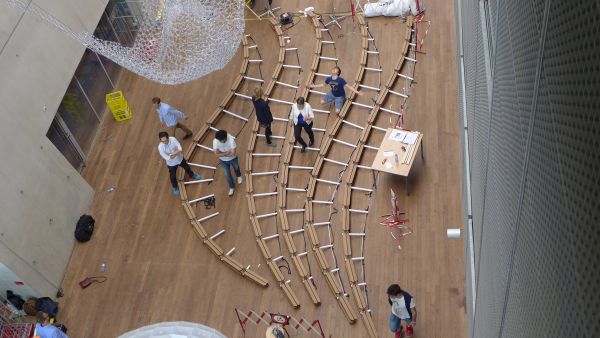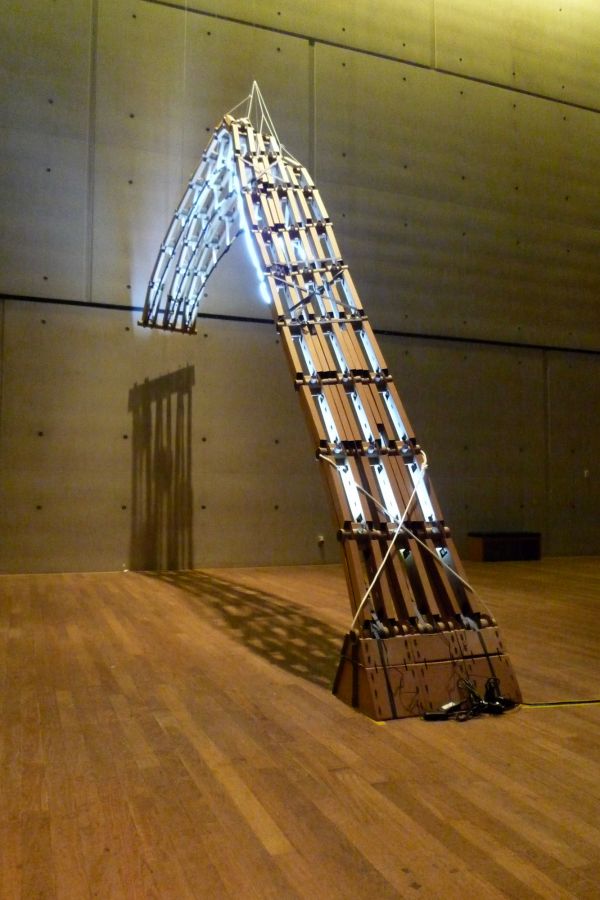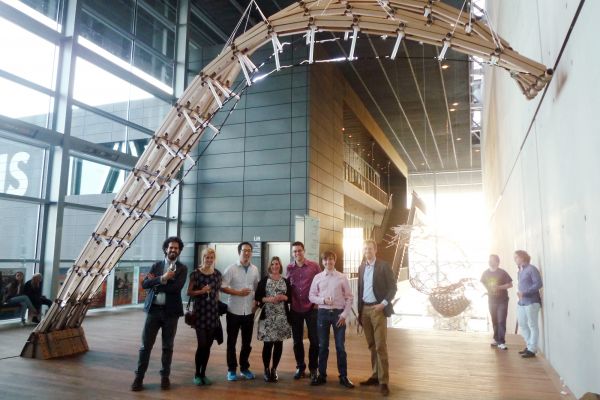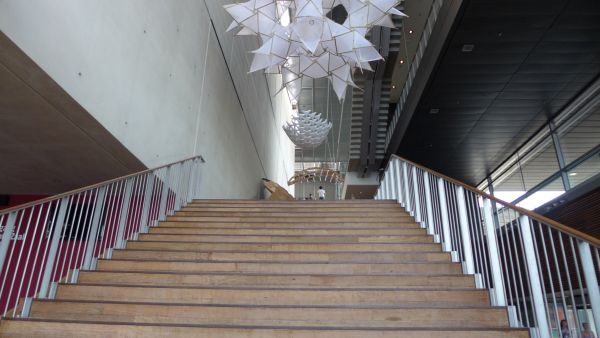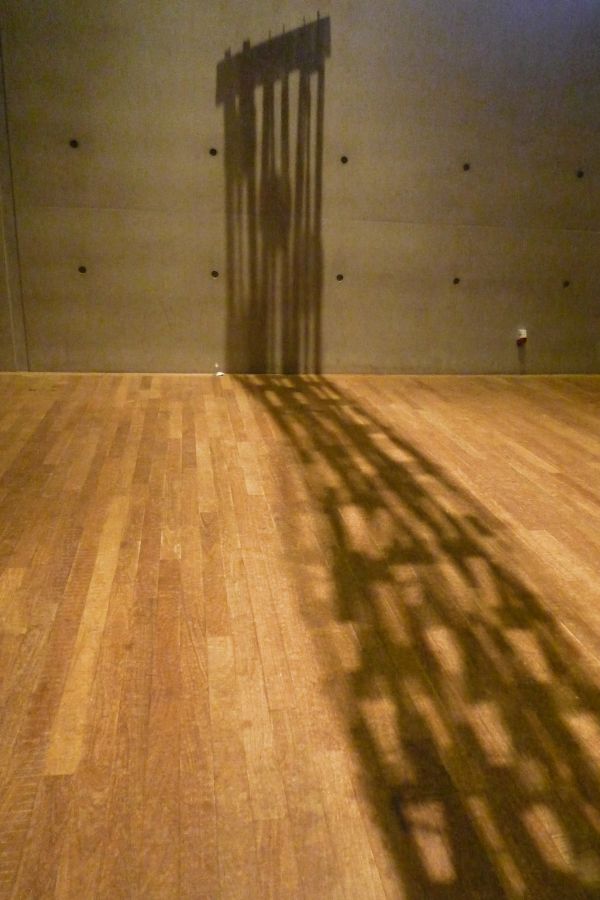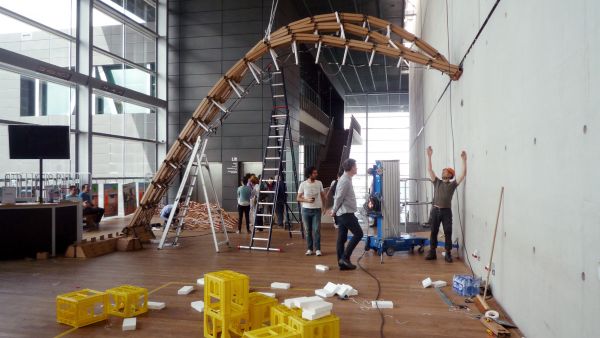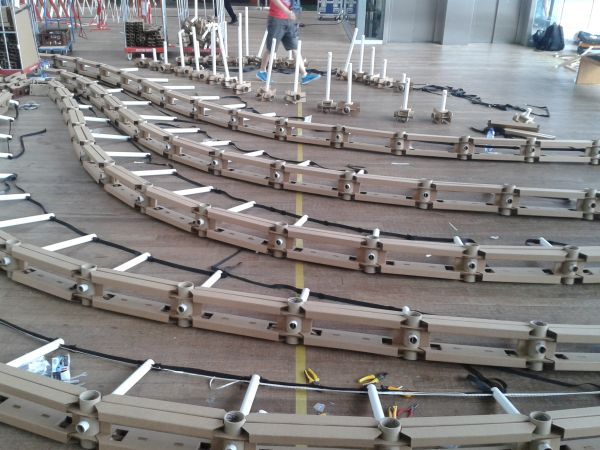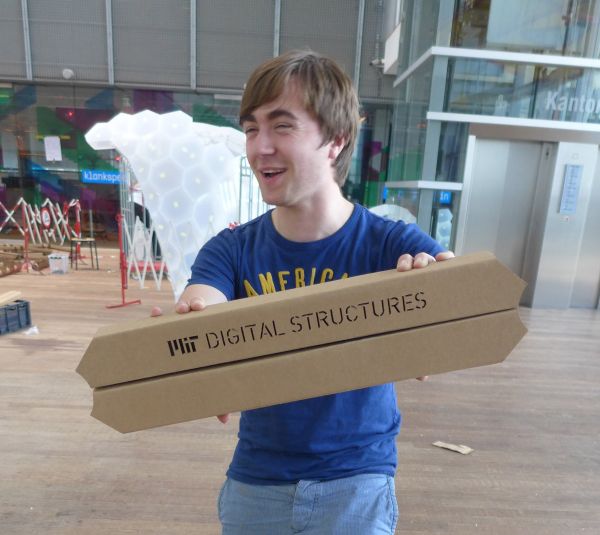 consulting
We are always interested in applying our research ideas to creative design in practice. In addition to our in-house experimental design work shown above, we collaborate with design practitioners on real-world buildings and structures. If you have a design project that could benefit from our tools, techniques, and expertise and would like to involve us, please Professor Mueller to discuss a possible collaboration.